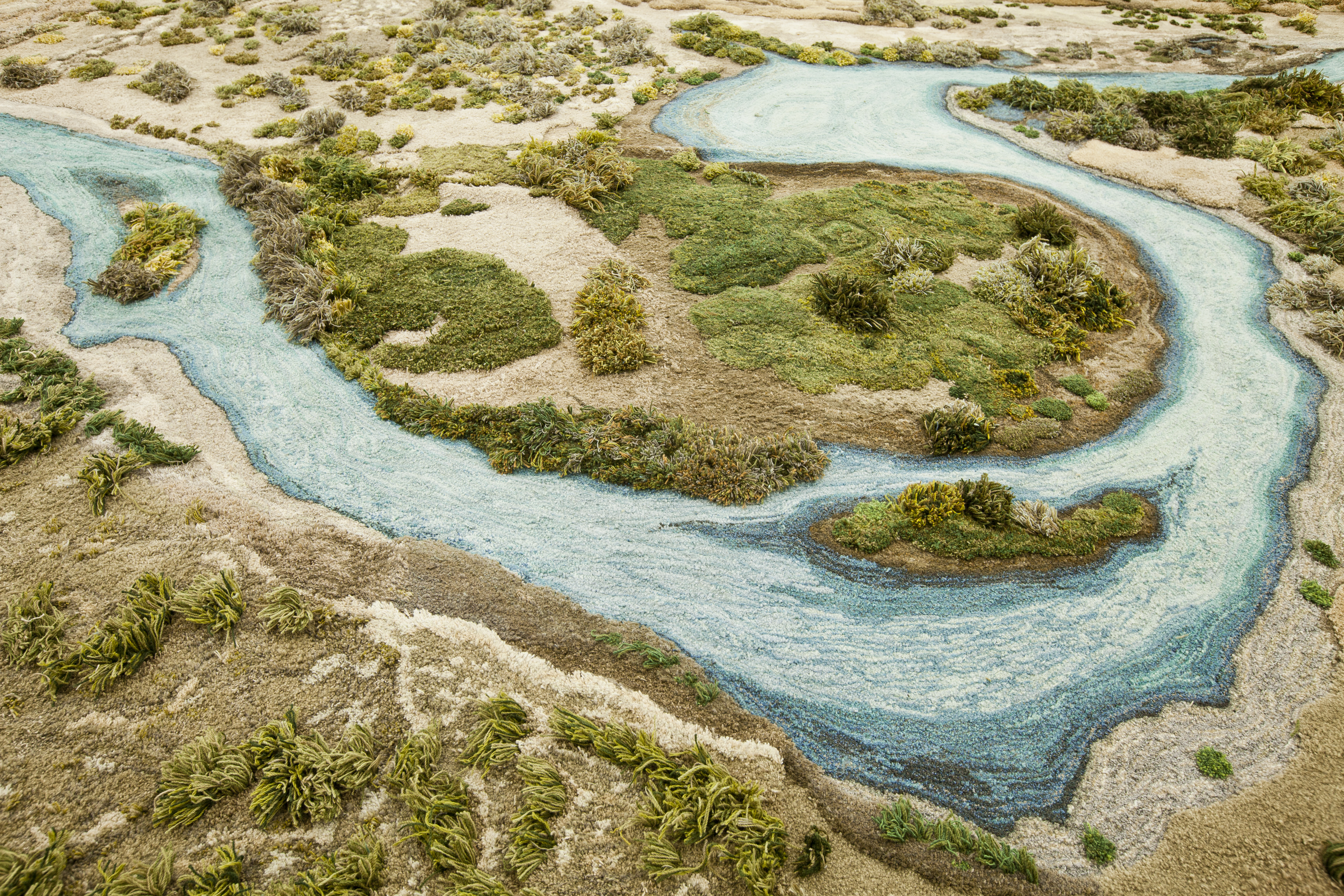 Santa Cruz River

, 2016-2017

Textile tapestry (handtuft system), wool

980 cm x 420 cm

Presented at National Gallery of Victoria (NGV) Triennial | Melbourne, Australia 2018.

Commissioned and acquired by the National Gallery of Victoria, Melbourne.

Courtesy of The National Gallery of Victoria.




Santa Cruz River, documents the proposed site of two major hydroelectricity dams on the Santa Cruz River in Argentina – the last free- fowing wild river in the country.

These dams, part of an international and infrastructure negotiation between the Argentine and Chinese governments, draw into focus the tensions within globalisation; Argentina's accelerating demand for international investment and infrastructure is pitted against politically controversial and potentially irrevocable consequences for the natural ecosystem.

The development of the carpet has been conducted in parallel with close monitoring of the planning of the dams: although the construction was suspended by Argentina's Supreme Court in January 2017, a government-sponsored environmental impact study released in July defended the sustainability of the infrastructural works, making of official approval more likely.