North of Buenos Aires, Argentina runs the Raggio creek, whose banks have been dramatically and suddenly altered by human activity — its greenery stripped and its natural topography transfigured.

As a contribution to Design at Large, in conjunction with Artsy Projects, Alexandra Kehayoglou's carpet, No Longer Creek, seeks to restore this decimated creek bed to its natural, prehuman state. Kehayoglou's work stands witness to the altered landscape — a perfect proxy for what no longer exists. In reflecting on the effects of human activity on the natural world,

No Longer Creek removes the potential for damage in this interaction, and instead invites visitors to experience an environment where our activities leave no trace. In this space, Kehayoglou reveals our ties to a vanishing landscape.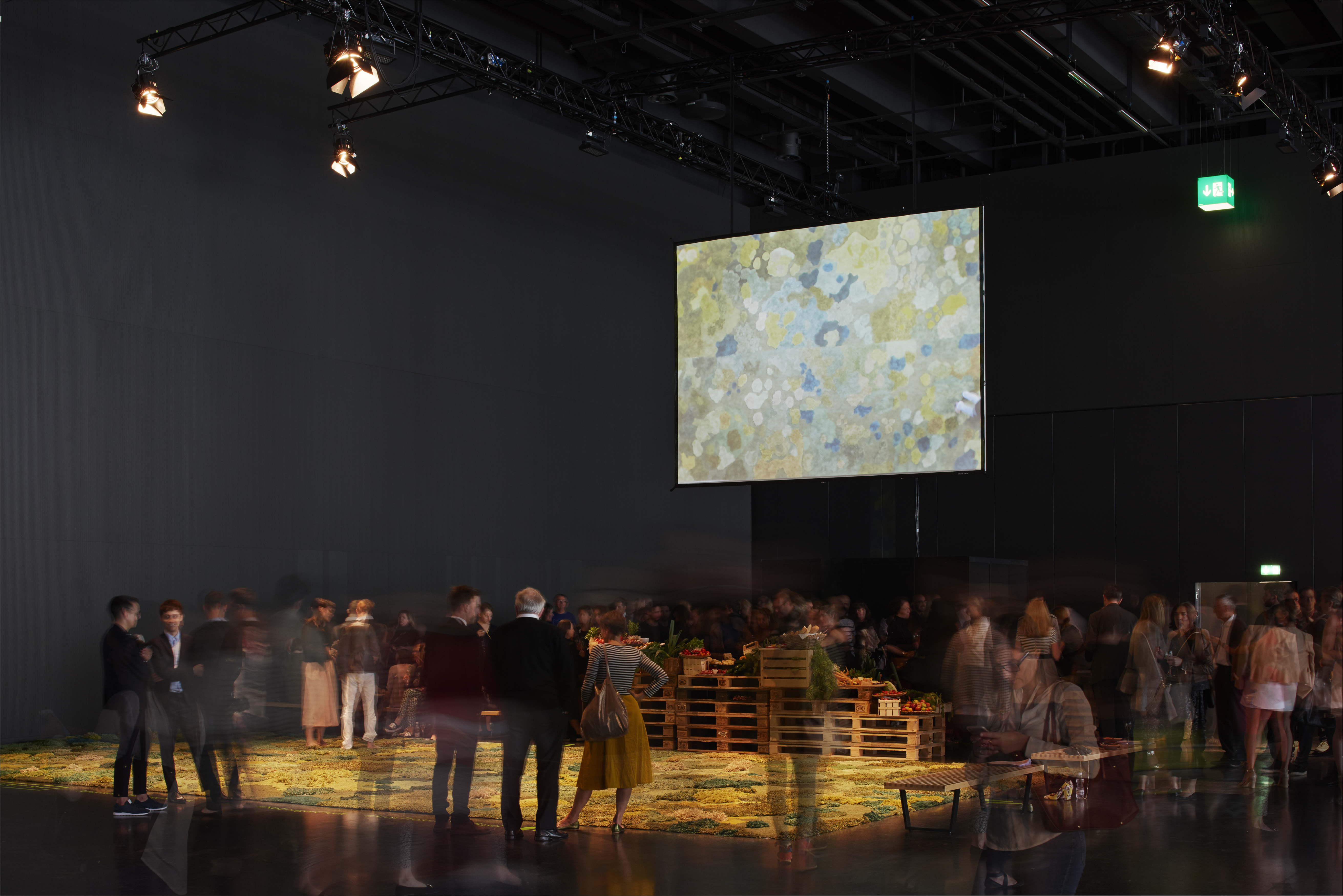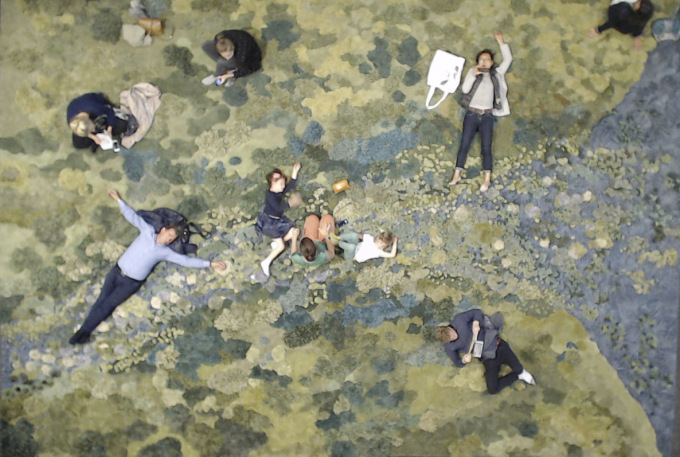 No Longer Creek
, 2016
Textile tapestry (handtuft system), wool
820 cm x 460 cm
Presented at Design Miami/ Basel, 2016 | Basel, Switzerland.
Commissioned by Artsy.
Courtesy of Artsy & The National Gallery of Victoria.